BREAKING: Lowell Narcisse to transfer from LSU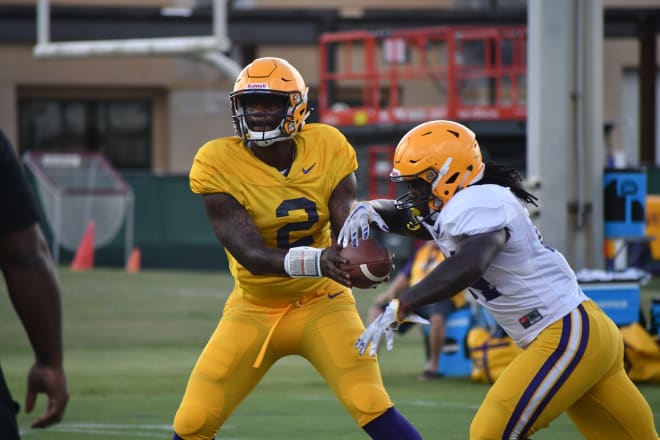 Lowell Narcisse's short tenure at LSU has come to a close.
The redshirt freshman announced his intent to transfer from LSU on Tuesday evening, two weeks into the start of fall camp. Despite what the coaching staff called an open quarterback competition, sources informed TigerDetails that Narcisse was taking fourth-string reps behind Joe Burrow, Justin McMillan and Myles Brennan.
Narcisse was a 3-star dual-threat quarterback in the 2017 class out of St. James (La.) High School. He originally committed to Auburn prior to his junior season, but later de-committed after tearing his ACL. Narcisse committed to LSU in the spring leading up to his senior year before briefly re-opening his recruitment and re-committing to the Tigers after Ed Orgeron named Matt Canada as the team's offensive coordinator.
Narcisse had not appeared in a game in an LSU uniform. He missed his junior and senior seasons at the high school level with knee injuries and spent much of the 2017 getting back to full strength.
Narcisse's departure leaves LSU with questionable depth at the quarterback position. Burrow, McMillan and Brennan are left to contend for the starting gig, with walk-on Andre Sale and preferred walk-on Jordan Loving as added bodies on the roster.
Like Narcisse, McMillan is also mulling a transfer, according to multiple sources.
For more information on Narcisse's decision, click here.
Tulane, SMU, Memphis and North Carolina are some notable teams to watch as Narcisse evaluates his next landing spot. Proximity to home will very likely play a key a role in his decision.