BREAKING: LSU nets commitment from priority DB Raydarious Jones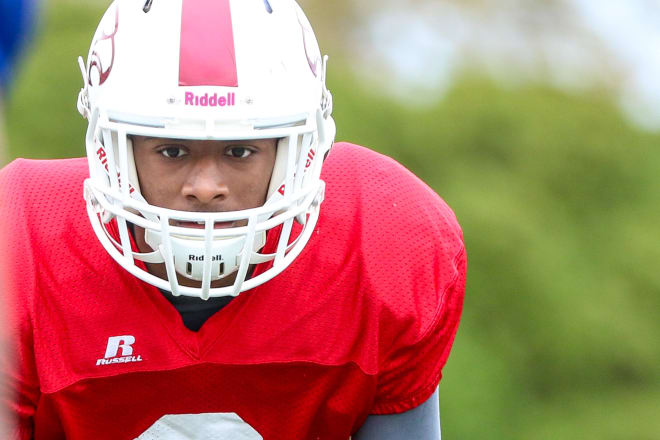 Add another huge piece to the LSU secondary.
Raydarious Jones, a 3-star athlete from Horn Lake High School in Mississippi, committed to LSU over Ole Miss, Mississippi State and Auburn on Wednesday. The future cornerback made his third official visit to LSU earlier this month before announcing his commitment on National Signing Day.
Why LSU?
"They really need me and I'm a priority to them," Jones told Rivals at the Alabama-Mississippi All-Star Game, when asked about LSU's push.
The biggest reason why: "How I'm going to be developed and coached at corner."
The 6-foot-2, 167-pound high school quarterback has sat stop of Tigers defensive backs coach Corey Raymond's board since the summertime. Like Greedy Williams, LSU views Jones as an elite athlete capable of learning cornerback and developing into a long, speedy defender in the secondary.
Jones, a top-50 athlete in the Class of 2019 and a top-20 prospect from the state of Mississippi, is LSU's 21st commitment and the fourth defensive back, joining 5-star Derek Stingley Jr., 4-star Maurice Hampton and 3-star Cordale Flott.
The Tigers entered the day with the No. 6-ranked class in the country.