Dont evaluate football season yet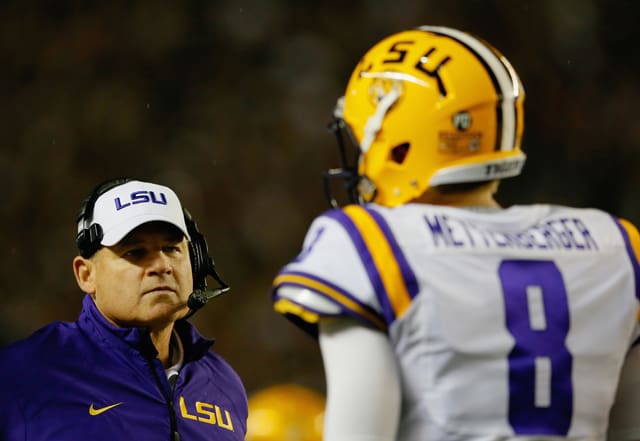 Getty images
In today's society, everyone is at a rush to judgment.
LSU's 38-17 defeat against Alabama last Saturday has everybody wanting to judge where the Tigers program currently lies. Can LSU rebound to be a Southeastern Conference champion in the near future? Are the Tigers going to begin a decline in the SEC? Is LSU settling into mediocrity?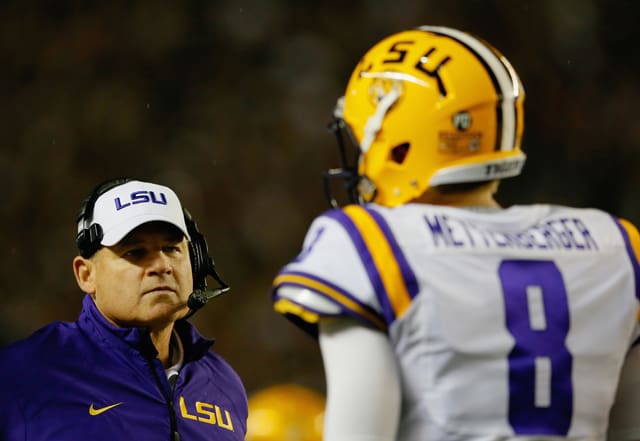 A 7-6 or even an 8-5 record would indicate that the players probably lost the desire to perform down the stretch. Such a reaction by the players would be a sign of trouble on the horizon.
A 10-3 or even a 9-4 mark would show that this season turned out about as expected. Back in the summer, most observers had LSU finishing with a 9-3 record with losses to Georgia, Alabama and Texas A&M. The only surprising result in the first ten games was the setback at Ole Miss.
The only definite fact about the 2013 season is there will be no championships for the Tigers. From a numbers standpoint, LSU still has two important goals - avoid a five-loss season and put up a ten-win season.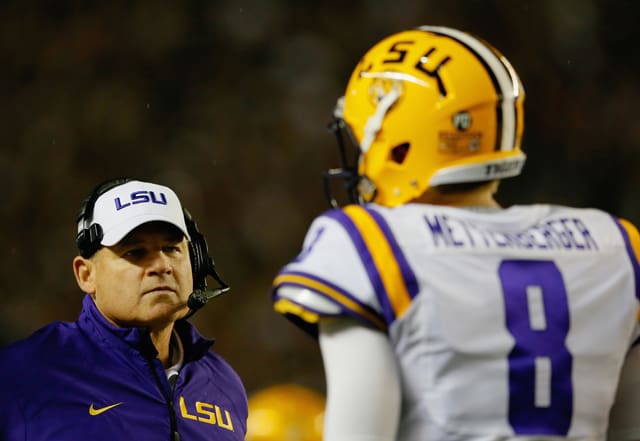 Here's one fact. If LSU wins its final three games, including a bowl, the only SEC team other than Alabama which could have a better overall record than the Tigers in both 2012 and 2013 is South Carolina. The Gamecocks would have to win out to accomplish that task.
Yes, it is frustrating to see Alabama constantly at the top of the SEC. Of course, Auburn will have something to say about that since it controls its destiny in the conference race this year. But, certainly no one expects Auburn to upset the Tide on the last Saturday of November.
As Nick Saban used to say while he was the LSU coach, catastrophe syndrome is settling in for the Tigers fan base. Just two years ago, LSU won the SEC title and had an undefeated regular season. The Tigers were beaten in the national title game by Alabama to put a very disappointing end to the year.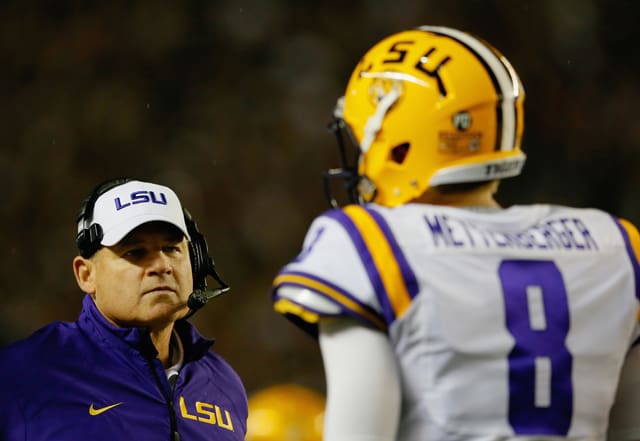 No school has more than LSU's two SEC titles. Alabama can win its third next month. Only Alabama has more than LSU's four ten-win seasons. The Tide has five. Of course, Alabama has its three national championships, while LSU has one as does Florida and Auburn.
LSU's on-the-field results have trailed those of Alabama since Saban arrived there in 2007. But, the Tigers have certainly accomplished more than any other team. Coach Les Miles has to make some changes in an attempt to catch the Crimson Tide. But, LSU is definitely No. 2 in the SEC at this time.
As previously mentioned, people just need to sit back and watch what happens in the final weeks of the regular season and during the bowl games. It is quite possible that only Alabama will have more victories than LSU at the end of the season. Let's make an evaluation in January after the last bowl game.
FOOTBALL ACCOMPLISHMENTS BY SEC SCHOOLS (2007-2012)
Alabama: 3 national titles, 2 SEC titles, 5 ten-win seasons
LSU: 1 national title, 2 SEC titles, 4 ten-win seasons
Florida: 1 national title, 1 SEC title, 3 ten-win seasons
Auburn: 1 national title, 1 SEC title, 1 ten-win season
Georgia: 4 ten-win seasons
Arkansas: 2 ten-win seasons
South Carolina: 2 ten-win seasons
Tennessee: 1 ten-win season
Texas A&M: 1 ten-win season (since joining SEC)
The following SEC teams can win ten games this season: Alabama (9-0), Auburn (9-1), Missouri (9-1), Texas A&M (8-2), South Carolina (7-2), LSU (7-3), Georgia (6-3) and Ole Miss (6-3).