John Curtis OL Willie Allen commits to LSU
The LSU football program added some more heft to it's 2016 recruiting class Thursday morning as three-star offensive lineman Willie Allen of John Curtis announced his verbal commitment to LSU.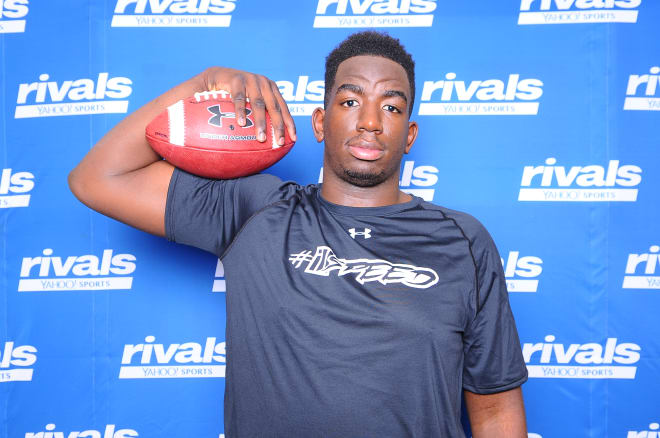 Allen's pledge gives LSU 21 commitments for this recruiting year and he's the Tigers third offensive lineman joining Donavaughn Campbell and Jakori Savage.
The three-star prospect committed to LSU over offers from Georgia, Ole Miss, Mississippi State and TCU. He visited all five schools officially.
"LSU is home, i felt comfortable there," Allen said. "It's 45 minutes away from home. I just feel like I've made the right decision."
Allen also stated that the decision was not easy and that TCU was a very close second to the Tigers.
"I'm glad it's over with so I can enjoy the rest of my senior year."
LSU head football coach Les Miles was certainly receptive of the news.
"He's happy and he said i was the missing piece to the puzzle," Allen said. "I just have to get there and work hard. Nothing is going to be given to me."