Manziel provides motivation for Tigers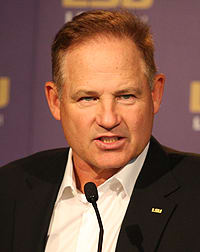 Two weekends ago, LSU was eliminated from the Southeastern Conference Western Division title race when it lost at Alabama.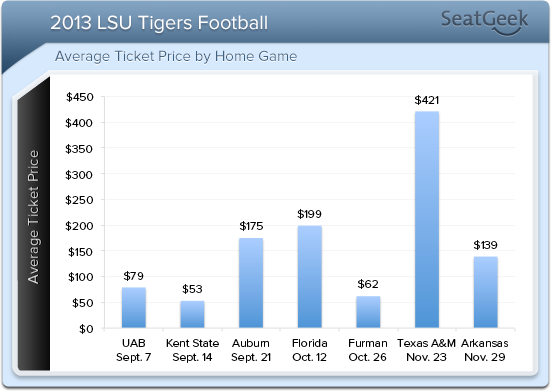 First up for LSU will be a game against Texas A&M on Saturday afternoon at Tiger Stadium. The Aggies are ranked No. 9 in the country and possess the reigning Heisman Trophy winner in quarterback Johnny Manziel. Tigers coach Les Miles believes motivation will be no problem for his team.
"I think these guys are looking forward to playing Texas A&M," said Miles at his weekly media luncheon Monday afternoon. "When you fall short (of your goals) and you are not used to it, it's not easy. But, our players are beyond the (Alabama) loss. It is time to go on. Texas A&M is a challenge in itself."
Of course, the Aggies are led by Manziel, who is enjoying a better season this year than in 2012. Manziel has passed for more than 3,300 yards and 31 touchdowns with three games to play. Last season, he threw for more than 3,700 yards and 26 touchdowns.
Manziel's rushing numbers have decreased. He ran for more than 1,400 yards and 21 touchdowns last season. So far this year, he has rushed for more than 600 yards and eight touchdowns. Manziel is still the Aggies' top rusher this season.
"A year ago, Manziel was a runner," Miles said. "This year he is a much more capable quarterback. He understands what to expect from the position.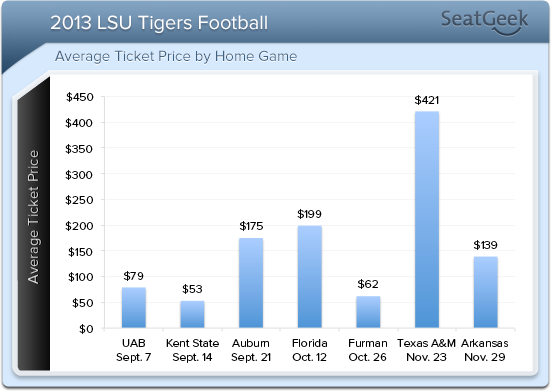 LSU's defense has struggled all season. It has allowed 5.2 yards per play - the Tigers' highest in 12 seasons. LSU is on pace to allow 31 offensive touchdowns - its highest amount in five years. Last season, the Tigers held the Aggies to two touchdowns and two field goals in their 24-19 victory.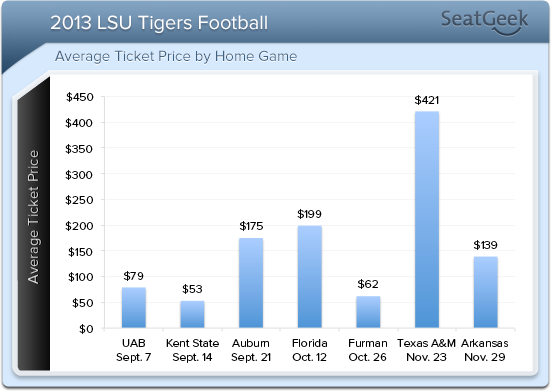 "You have to pressure Manziel not only by rush lane, but by coverage. You want to push (rush) at him and minimize his running opportunities. You also better be able to chase (Manziel). These Tigers look forward to a challenge and this will be one."
Most people expect a shootout Saturday. The Aggies have been involved in six games in which both teams scored more than 30 points - Rice, Alabama, Arkansas, Ole Miss, Auburn and Mississippi State. Texas A&M won four of those games as it lost to Alabama 49-42 and Auburn 45-41.
"I am not looking to that style of game, a shootout," Miles said. "I want our defense to stop them. Offense, defense and special teams must complement each other. What I am looking for our offense to do is drive the field, maintain the ball and get seven points. We have to score touchdowns."
According to Miles, LSU quarterback Zach Mettenberger will be healthy for Saturday's game. Mettenberger practiced three times last week. Miles said that Mettenberger's ankle injury was a "contusion" and not a sprain.
"I was comfortable with the three practices last week," Miles said. "We focused on fundamentals and pieces of the Texas A&M game plan. This week is an opportunity to play on national television. We haven't been in Tiger Stadium in a month. We look forward to playing our last two games there."