LSU officially hires Andre Carter as new DL coach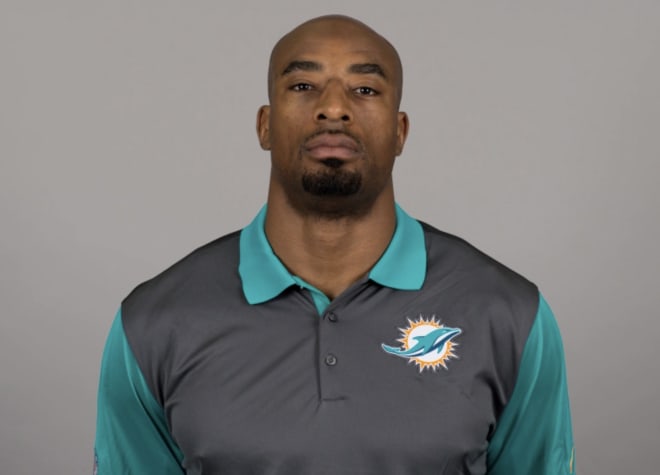 Now that Daronte Jones has been named the new defensive coordinator at LSU, the focus turns to additional hires to the coaching staff.
NFL veteran Andre Carter, a former first round NFL Draft pick, will be the next defensive line coach in Baton Rouge, the Tigers announced on Friday morning.
"Andre was an outstanding defensive lineman for a long time in the NFL and now he's translating what he did and learned as a player to those he's coaching," Ed Orgeron said in a press release.
"Andre is a very bright up-and-coming coach who will do a great job with our defensive line. With our entire defensive line coming back, they are going to be able to learn firsthand from an NFL veteran on what it takes to become a dominant player.
"I'm excited to fill out our staff with Andre. I think we have assembled as fine a coaching staff as there is in college football. I know our players are going to benefit tremendously from our coaches, not only on the field, but off the field as well."
Carter played 13 seasons in the NFL and started his coaching career on the professional level in 2017. He worked with Jones on the Dolphins' coaching staff.
The Dolphins hired Carter as an assistant DL coach in February of 2017 and when Adam Gase was fired by Miami and hired by the Jets in 2019, Carter moved to New York to become the DL coach where he just finished his second season.
The San Francisco 49ers selected Carter with the seventh overall pick in the 2001 NFL Draft. He also played for the Washington Redskins, New England Patriots and Oakland Raiders.
In his 13 year career, Carter racked up 517 total tackles, 80.5 sacks, 25 pass deflections, 19 forced fumbles and four fumble recoveries. He was selected to the Pro Bowl in 2011.
COACHING HISTORY:
2015 California (graduate assistant)
2016 San Francisco 49ers (Bill Walsh NFL Diversity Coaching Fellowship Participant)
2017-18 Miami Dolphins (assistant defensive line)
2019-20 New York Jets (defensive line)2021 LSU (defensive line)