Risers, fallers in the updated Rivals100 for 2019
Rivals unveiled its updated Rivals100 rankings for the Class of 2019 on Tuesday.
There were no changes at the top, where 5-star cornerback Derek Stingley Jr. remained the No. 1 prospect in America. National analyst Mike Farrell had no reason to move Stingley out of the top spot after a spectacular senior campaign at The Dunham School (La.) in Baton Rouge, and is anxious to take a closer look at the top LSU commitment at the 2019 All-American Bowl and top-shelf competition.
"Cornerback and LSU commitment Derek Stingley Jr. remains No. 1 overall but that's because no one jumped him this time around. Will he remain No. 1? That will be determined by the final evaluation for 2019 and the all-star games. As a corner who will likely be avoided, it could be tough to get a final evaluation on Stingley while the running back, wide receivers and defensive end vying for No. 1 will be tested."
New 5-stars in the 2019 class includes linebacker target Nakobe Dean, who will make his final official visit to LSU this weekend. Dean will give a commitment on Dec. 19 and enroll early.
"Dean may not be long but he's a compact, physical tackling machine who can cover a lot of ground. He's a quick twitch kid who plays very well downhill and is a thumper when he arrives at the football."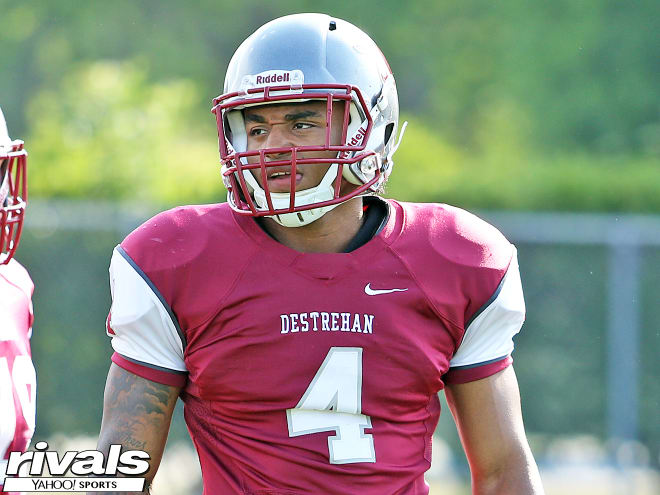 LSU running back pledge John Emery Jr. remained a 4-star in the big picture, but the Destrehan (La.) product moved up 28 spots to No. 31 in the nation. He is squarely in the 5-star range and in position to improve that positioning at the Under Armour Game.
"Running back John Emery jumped 28 spots to No. 31 and right in five-star range. The LSU commitment has good size and is sneaky quick with excellent feet."
The same goes for 4-star outside linebacker Marcel Brooks, who did a little bit of everything for Marcus (Texas) High School on both offense and defense his senior year. Brooks jumped a whopping 137 spots to No. 58 in the nation with even more room to continue to rise.
"LSU linebacker commitment Marcel Brooks has emerged as one of the best in the country at his position and jumped 137 spots. He's tall, has a great frame to fill out and he can run. His length is the key to his big jump in rankings."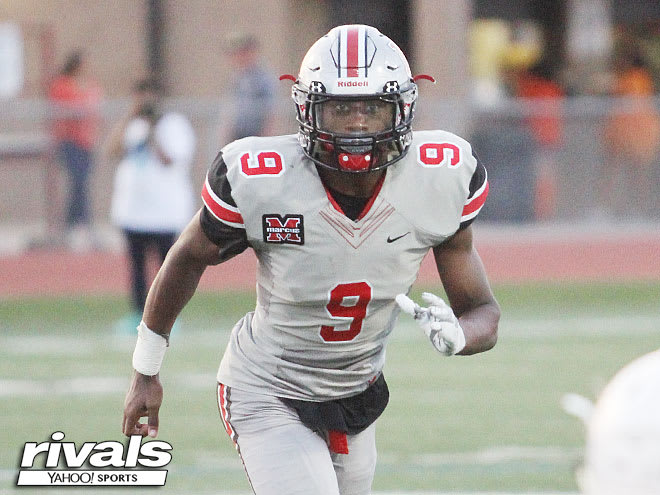 Elsewhere in the Rivals100 …
--Trey Palmer fell one spot to No. 20. He remains a 5-star.
--LSU offensive tackle commitment Anthony Bradford sits at No. 67.
--Four-star athlete and priority LSU target Devonta Lee dropped five spots to No. 80.
--Five-star wide receiver George Pickens, who recently took an official visit to LSU, climbed three spots to No. 9 overall.
--Five-star defensive tackle target Ishmael Sopsher fell 10 spots to No. 18 in the country.
--Five-star LSU commitment Kardell Thomas dropped 14 spots to the No. 25 player in the rankings.